A Very Sauk Prairie Christmas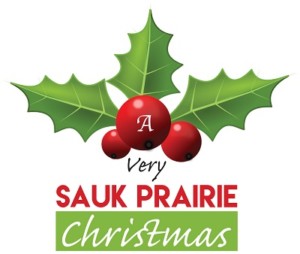 Broadcast Live from the WRPQ Studio at McFarlanes in Sauk City.
12-24-16
"Christmas in Bethlemen" – Pastor Brian Brotherton of Graceway church joined the show to talk about where and how it all got started. The real meaning of Christmas. The fantastic Kerosene Kites joined the show as the musical guests.
Part 1
Part 2
---
"Christmas in the Armed Forces". Local Veterans joined the show to discuss their experiences of being away during the Holidays. Musical guest for the show, Deep River, shared some fantastic Military themed Holiday songs. Host Rauel LaBreche ends the show with a powerful poem and even joined Deep River for a song.
12-17-16
Part 1
Part 2
---
"Christmas on the Farm" Listen back to Saturday's broadcast featuring Author Jerry Apps. Host Rauel LaBreche and Prof. Apps discussed celebrating the Holidays in Rural Wisconsin back in the "Old Days". Along with that fun conversation, Tom Waselchuk and Lindsey Juarez performed some holiday music favorites.
12-10-16
Part 1
Part 2
---
"Christmas in Sauk Prairie" – Tywana German, Executive Director of the Sauk Prairie Area Chamber of Commerce, joined host Rauel LaBreche to discuss holiday events going on in the Sauk Prairie area throughout the month of December. The Trippers Band provided great Holiday music to get you into the spirit.
12-3-16
Episode 1 – Part 1
Part 2
---
This special series runs all December long. CLICK HERE for the full schedule of events.
Don't miss a moment. Stream WRPQ LIVE anytime