Live Broadcast from McFarlanes' in Sauk City
Listen to our most recent archived Mornings at McFarlanes' episodes:
(We make every effort to upload current broadcasts as soon as we can after their initial airing)
3-22-17
Lindsey Giese Juarez, Executive Director of River Arts Inc., joined Rauel to discuss the organization and the many events they have coming up.
Part 1
Part 2
Be sure to tune in every Wednesday at 8:05am for the show. Listen live on 99.7 FM, stream on the Free WRPQ Mobile app or listen from your computer by Clicking Here.
Scroll down to find and listen to past episodes of the show.
---
Hosted Weekly by Rauel LaBreche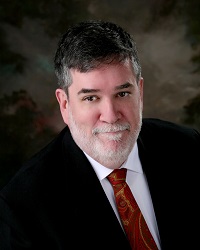 Rauel LaBreche is the Information Services Director at McFarlane Mfg. Company Inc. and is responsible for their all their information technology infrastructure as well as most of the advertising media that is produced for the retail division at McFarlanes'.  Rauel also has a long history of working in the Arts.   He has a Master of Fine Arts degree from the University of Wisconsin-Madison in Stage Direction and has directed plays at University, High School and Community Theatre levels.  Before joining McFarlanes' great team he was the Operations Manager for the Wisconsin Union Theater in Madison for 10 years where he worked with a wide variety of Student, Non-Profit and Faculty organizations.  He volunteers in the Sauk Prairie area by working with area arts organizations like the Sauk Prairie Theater Guild and River Arts Incorporated and serves on the Executive Board of Directors for the Sauk Prairie Chamber of Commerce and volunteers with organizations around the community such as 6:8; Sauk Prairie Against Hunger, and the Friends of the Library in Prairie du Sac.  He feels blessed by all the connections that he has made over the years and is using that network to bring a variety of guests to the show from week to week.
He and his wife Ann have lived in Prairie du Sac for over 25 years and are proud to call it home.  They raised two wonderful kids there (Elisabeth & Josiah) as well as their "Three Musketeer Beagles" Porthos, Aramis, and Athos, so they know from personal experience that it's a GREAT place to raise a family.
---
Click the logo to check out the Latest Happenings in the Sauk Prairie Area…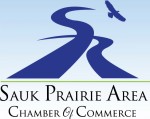 Past Episodes:
3-16-17 – Special Edition
3-15-17
John Bachhuber, General Manager of McFarlane's, joined the show to discuss services and events going on around the store to celebrate Customer Appreciation Days and beyond. In Part 2, Rauel welcomes Louann Rinkin of the Sauk Prairie Theatre Guild to talk about an upcoming series of plays being performed this weekend in Sauk City.
Part 1
Part 2
3-8-17
Bill Leavers, Sales Manger of Ag Sales for McFarlane's, joined Rauel to discuss some tips for this time of year as well as some of the products the store carries. They also preview the Customer Appreciation Days which starts on March 10th!
Part 1
Part 2
3-1-17
Buddy Huffaker, Executive Director of the Aldo Leopold Foundation, joined the show to discuss the group, their mission and preview all the wonderful events they have coming up.
Part 1
Part 2
2-22-17
Rauel was joined by Rick Peters, Store Manager of McFarlanes, to discuss the store's upcoming Customer Appreciation Days, March 10th-19th.
2-15-17
Amy Jorgenson and Mitch Breunig from Sauk Prairie Sports Boosters joined to talk about the group and its support of all the School District's athletic programs and to give a big shout out for this Friday's ROCK THE GYM event.
Part 1
Part 2
2-8-17
Ben Bromley was on the show talking about his CABin fever fundraising event this weekend. He also discussed his work as a local playwright and the stories he's interested in telling through his writing.
Part 1
Part 2
2-1-17
Cliff Thompson joined the show to give an update on initiatives in the Sauk Prairie School district as well as challenges faced by our Public School systems and the steps we're taking locally to meet those challenges.
Part 1
Part 2
1-25-17
Bill Harris, President of the People Helping People, joins to talk about PHP, their programming and events as well as the history of the organization. Really a celebration of what one person can do to help change the world.
Part 1
Part 2
1-18-17
Rauel was joined by Dick McFarlane of McFarlanes'. They touched on some of the vast history around the store. History that will be celebrated all year long as they honor their 100 year Anniversary in 2017.
Part 1
Part 2
1-10-17 – Special Edition
Rauel is joined by members of the Ferry Bluff Eagle Council to discuss Bald Eagle Watching Days this weekend. It's the 30th Anniversary and they talk about the origin of the event and all the happenings this weekend.
Part 1
Part 2
1-4-17
Kyle Crosby returned to help us kick off the new year as he gave us an update everything going on at the Boys and Girls Club of West-Central Wisconsin. Kyle also talks about their exciting Gala event coming up on January 13th. For more info or to order tickets please visit the event website here.