99.7FM WRPQ upgraded its FM operations with the installation of a new antenna, Wednesday, August 10, 2016
The station moved its FM transmitting operations to the Baraboo Bluffs Region to improve coverage.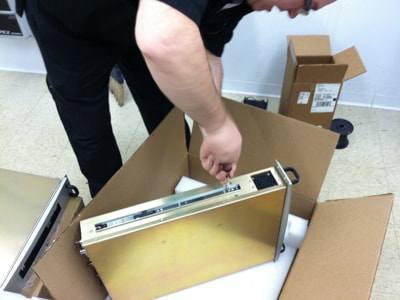 The station also took the opportunity to upgrade with new transmitters and associated equipment.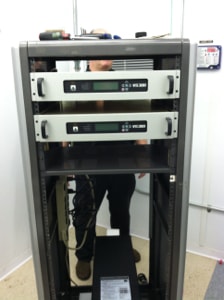 Check out drone footage of the installation!
Ribbon Cutting
On Thursday, August 25th, Baraboo Area Chamber of Commerce Ambassadors, Baraboo Mayor Mike Palm, invited guests, and 99.7FM staff celebrate the station's FM business expansion with a ribbon cutting ceremony.
Event Photos
Check out the cutting and photos of the event! Click any image to open enlarged gallery.